The ring (ceramic ring and hard steel ring) is an accessory part of pad printing machine ink cup. Because of the ring long time scratching with the steel plate (cliché), so the ring is easily loss, after a certain time using, it needs to be replaced. The ring is one of the consumable parts of pad printing machine.
Ceramic Ring:
It is made of zirconia, with abrasion proof character, hardness not good as hard steel, but with comparative cheaper price than hard steel ring. So the ceramic ring is the standard ring used in the cup for most of the pad printer users.
Hard Steel Ring:
It also called tungsten carbide steel ring, because it is made of tungsten steel. The hard steel ring with high abrasion proof and good hardness. So for a long time use of the ring, some pad printing machine users choose this type of ring. But little higher price than ceramic ring.
Ring Specification:
The ring(both ceramic ring and hard steel ring) have below specifications:
One side blade: the ring only has one side with blade type
Two sides blade: the ring 2 sides are the blade type
Outside inverted angle: from outer to inner bevel, to make the side as blade.
Inside inverted angle: from inner to outer bevel, to make the side as blade.
Inside and outside inverted angle: from inner and outer to middle bevel, to make the side as blade.
So when on the ring description usually have 2 parts, like "one side blade, outside inverted angle", "two sides blade, outside and inside inverted angle", etc.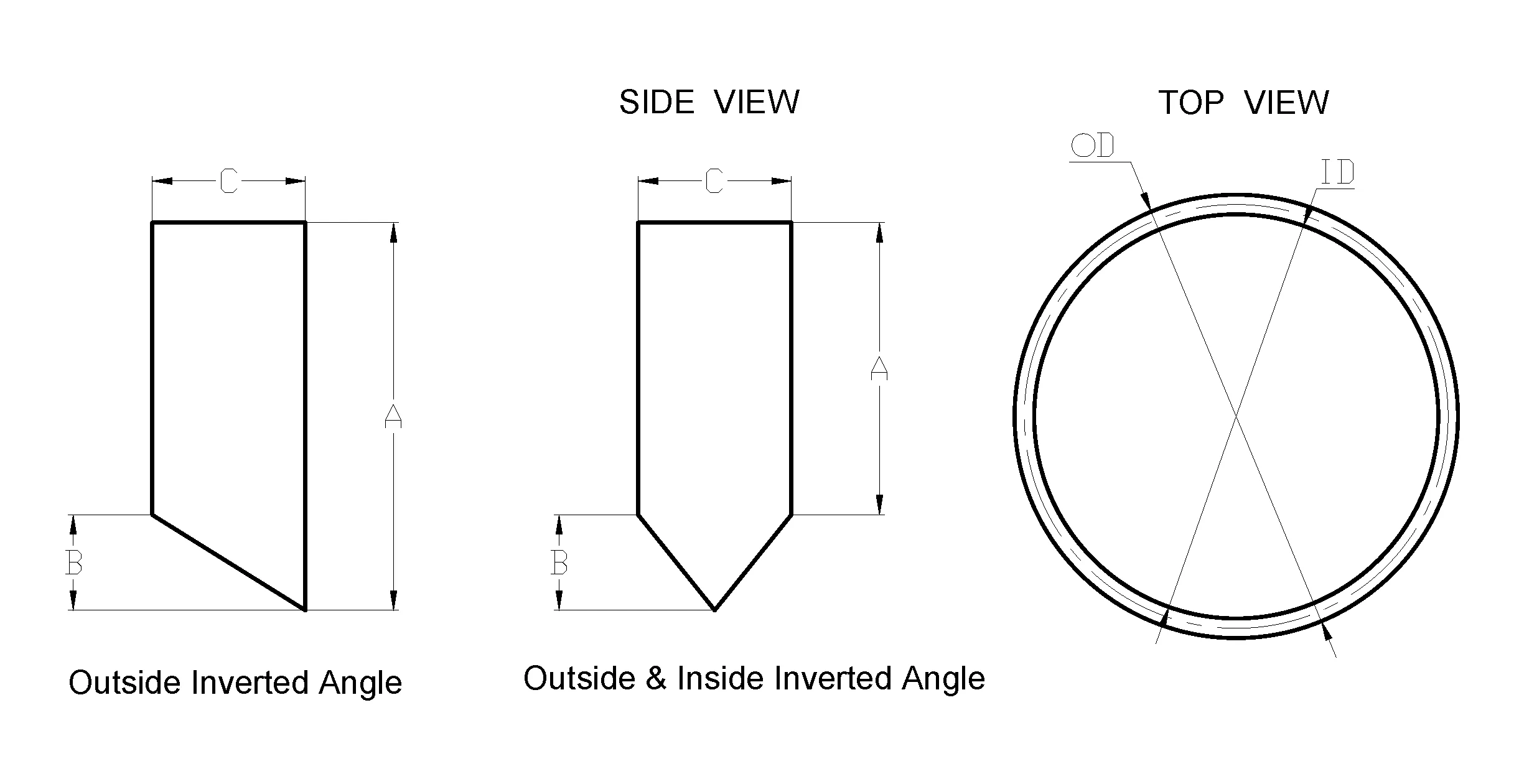 Ring Size:
Auto Print can provide different size base different cup usage. The international standard sizes, most have in stock. But if have any special ring, we also can be customized.
Our rings are popular in Europe, North and South America, such as Netherlands, Spain, USA, Mexico, Brazil, etc. High quality make us win high reputation among our customers. Hope we can help you as well!